This fan collectible book was created on the basis of experimental publication design, centered around the commemoration of Kevin Durant's MVP speech from 2014.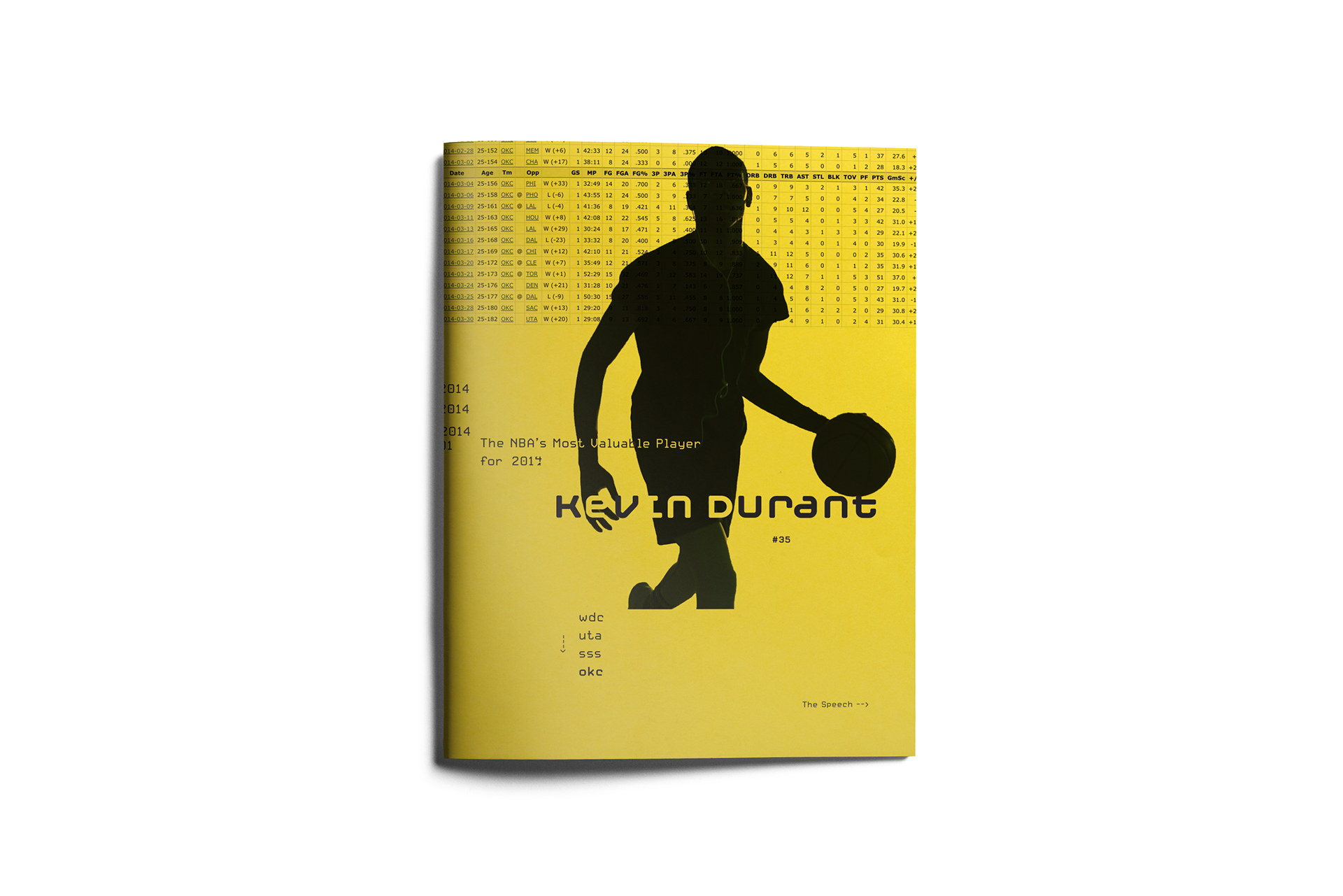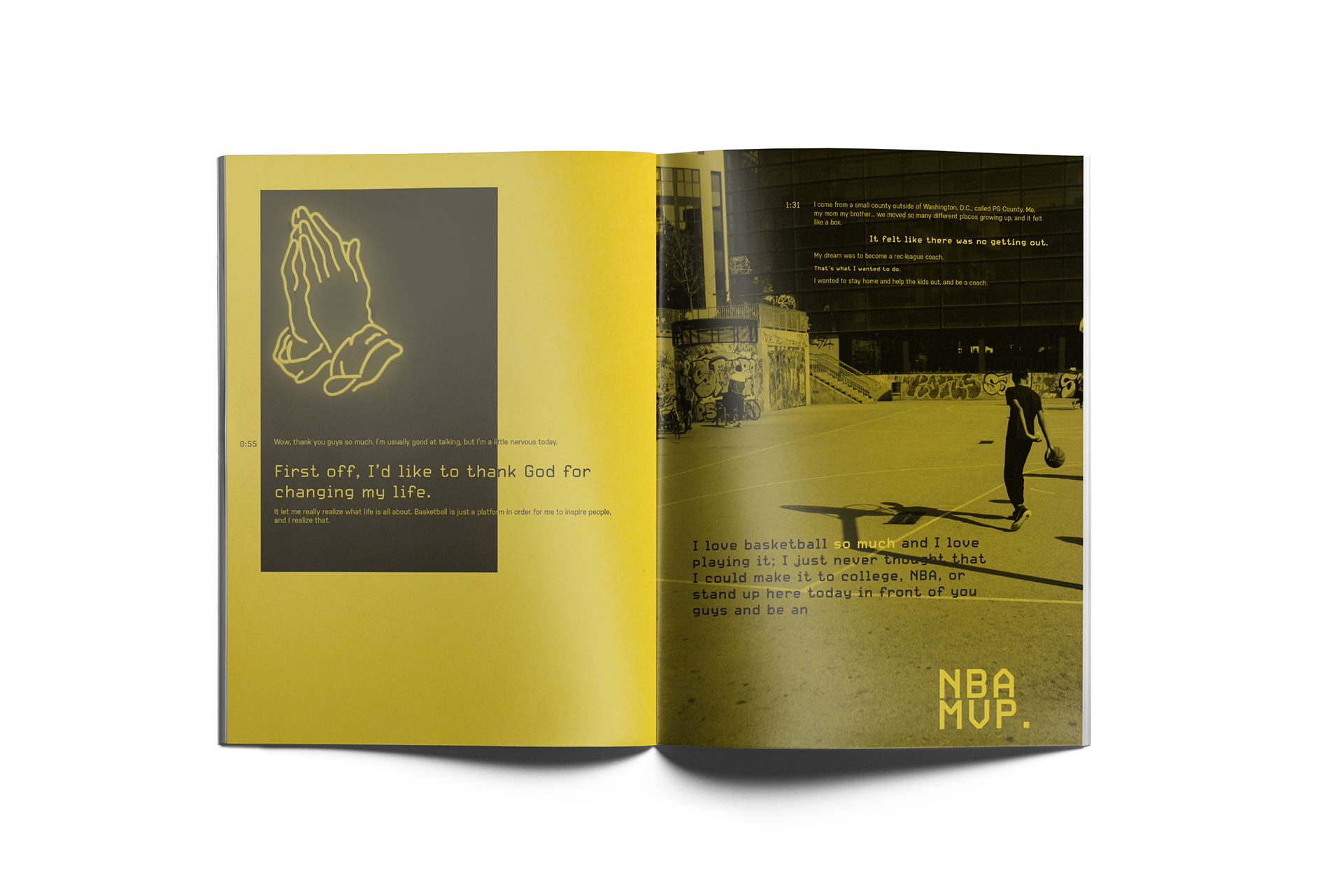 The imagery used in the book is inspired by Durant's words in an abstract sense, in that the images moreso follow their meaning and not necessarily how they display. This is done to push the design, but also avoid telling the speech twice, and rather show it once.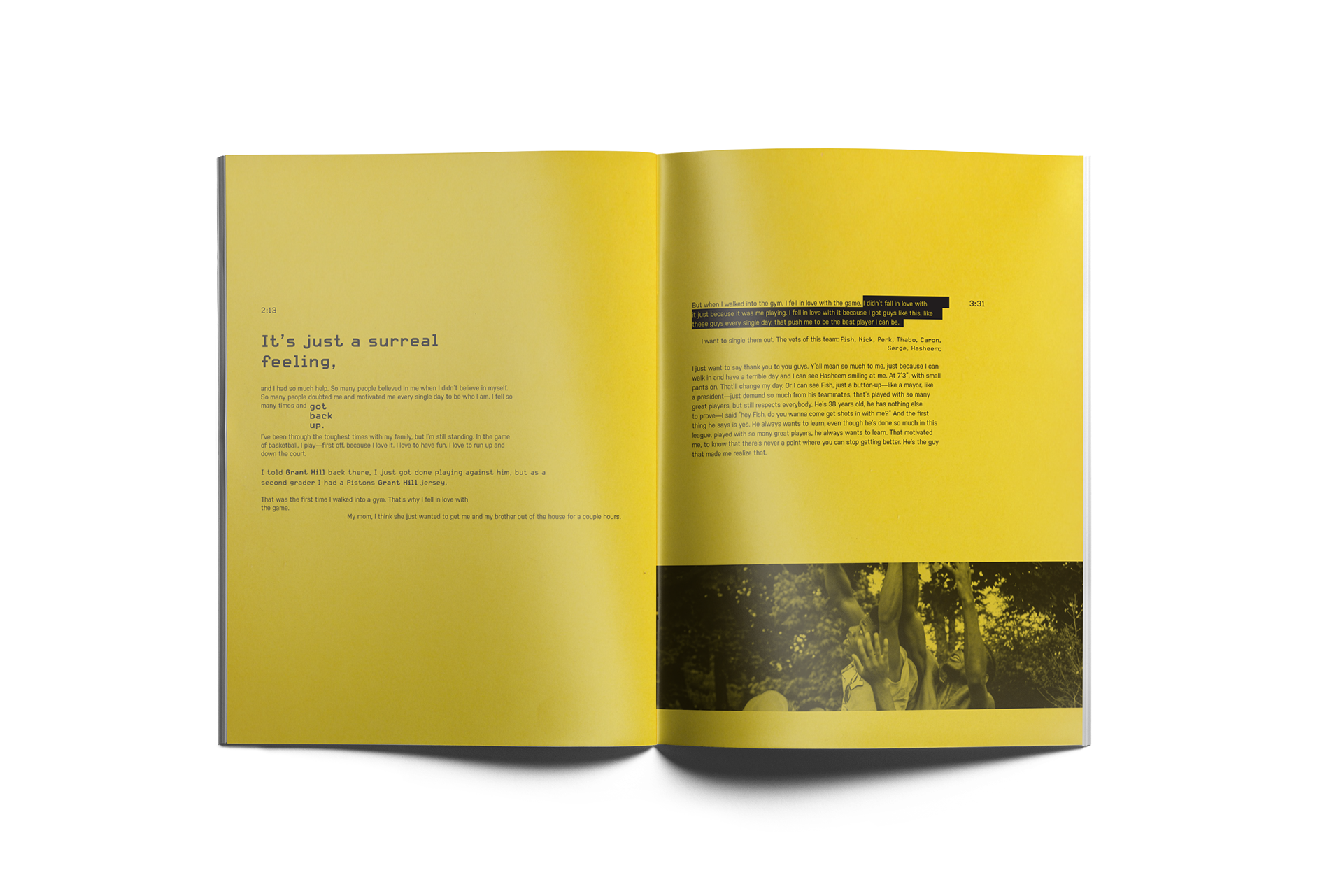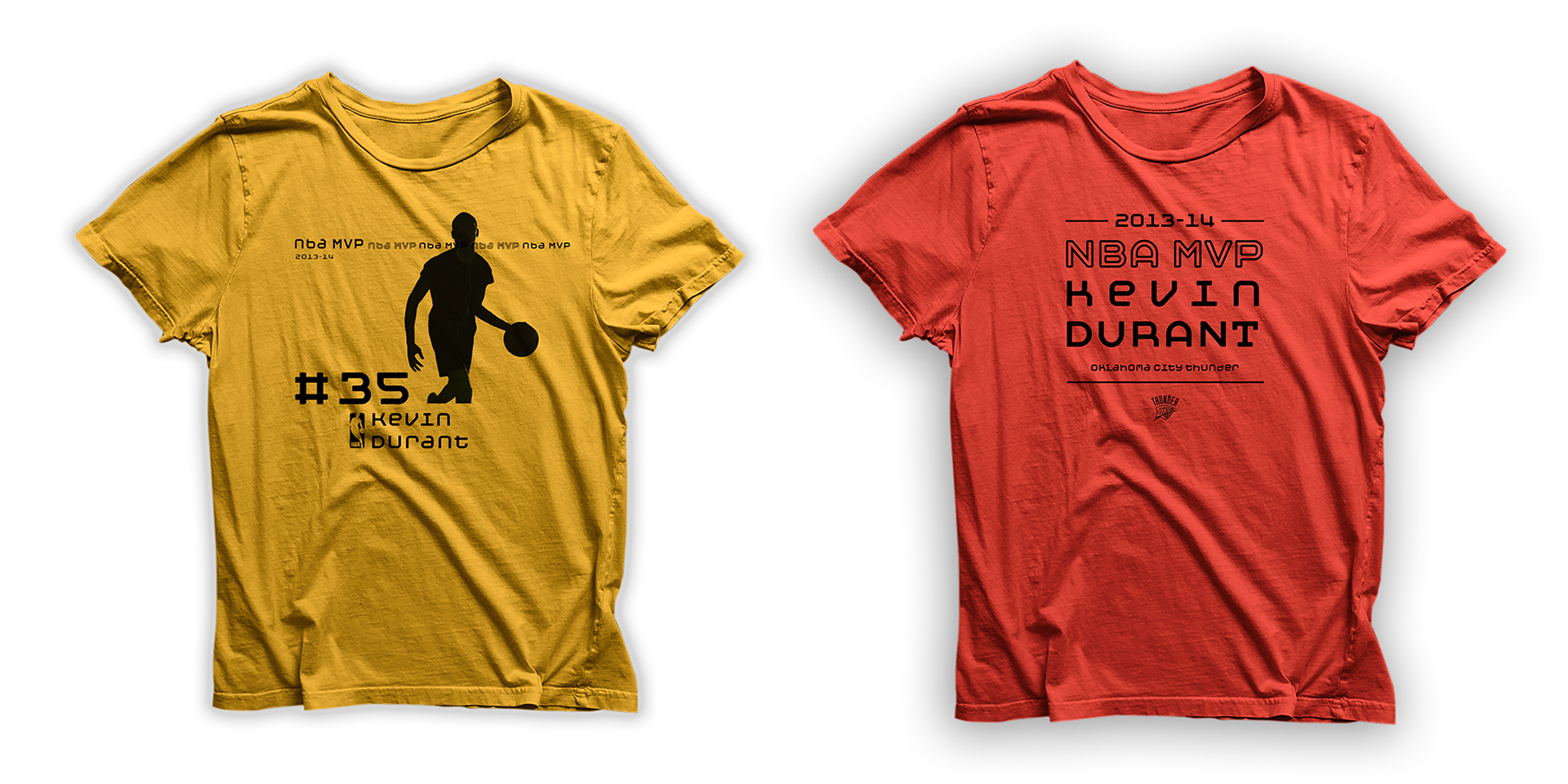 To put this publication in context, I've designed additional collector's items to go along with it, and really complete the idea.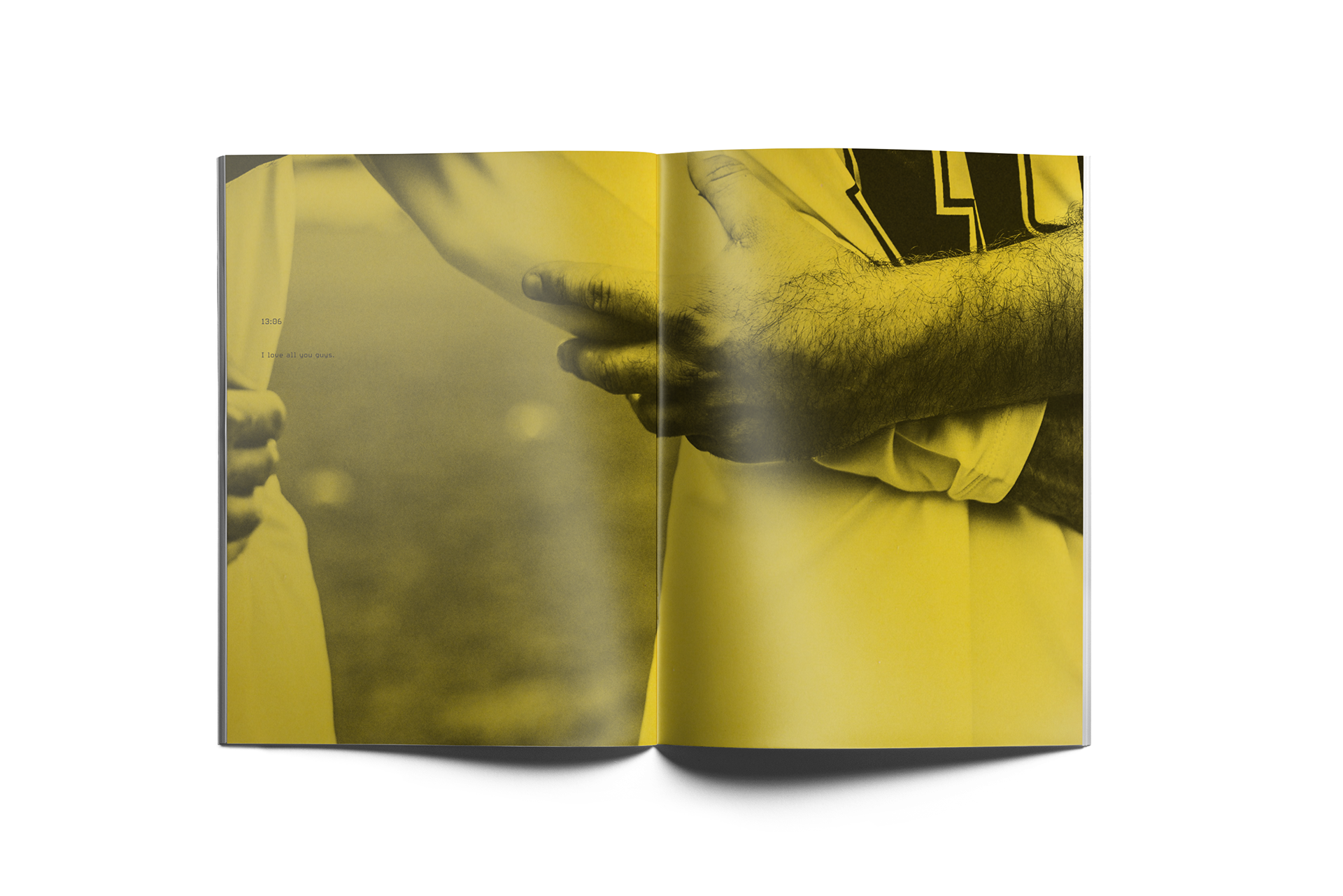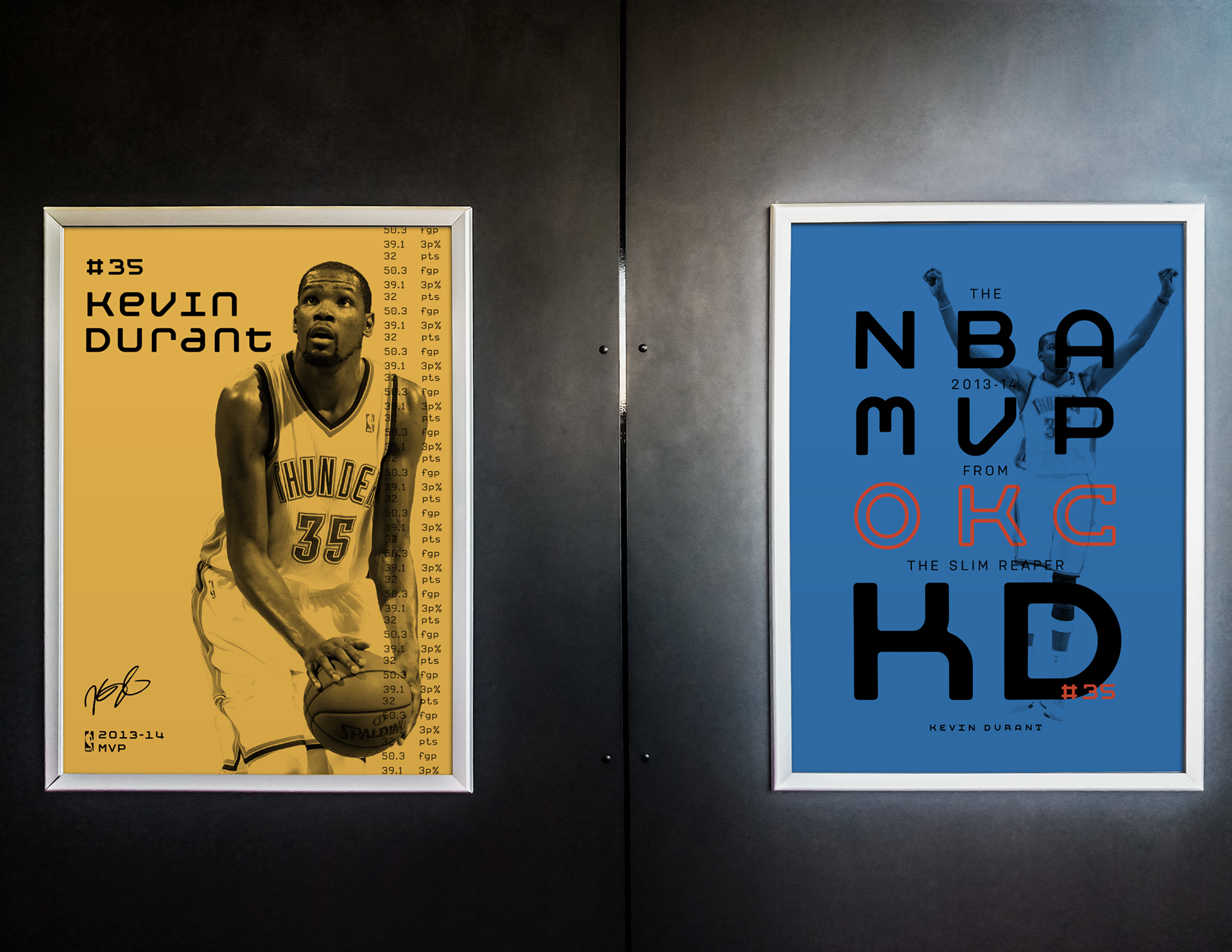 Limited edition collectible posters to be sold with the publication on game day at the OKC stadium.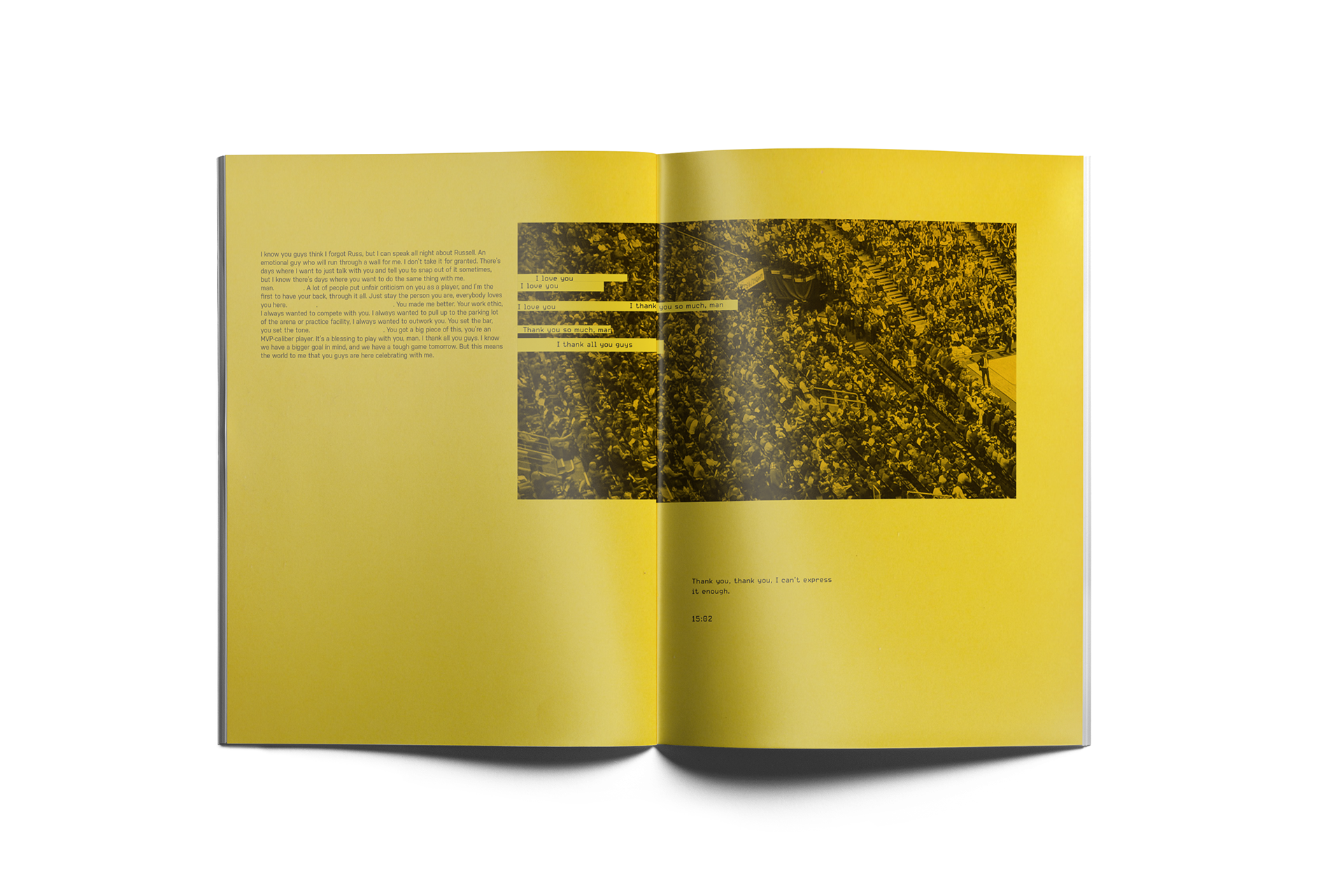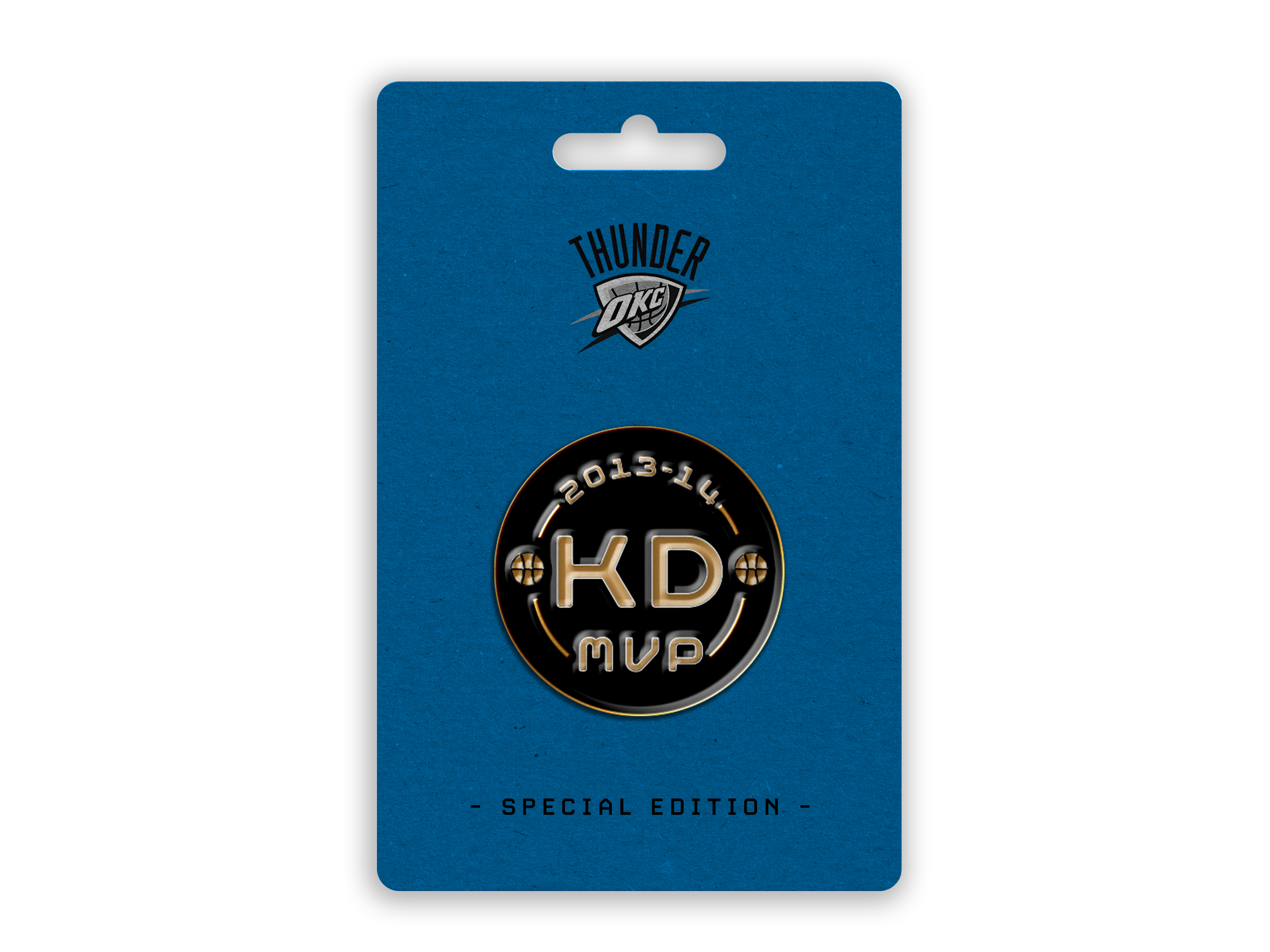 Enamel pin designed to complete the occasion of KD's MVP victory.