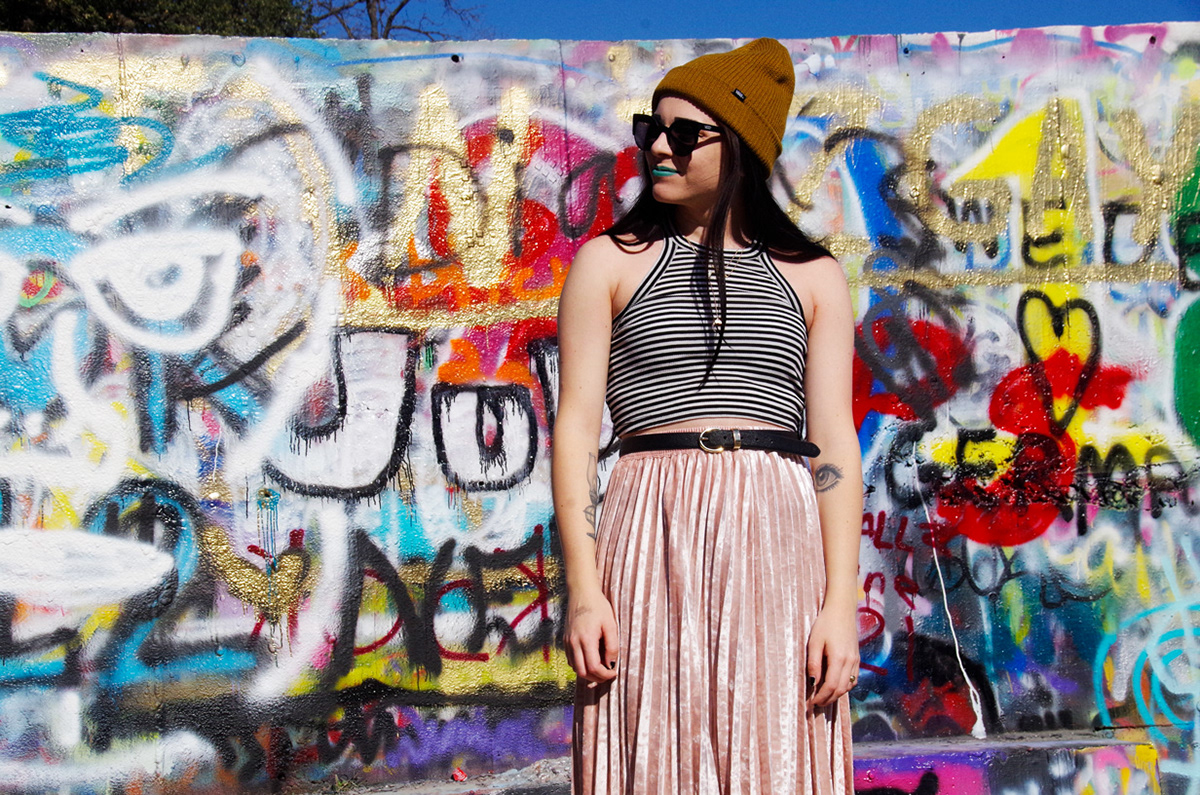 My name is Rachel Cazares, and I'm a graphic designer from Tampa, Florida, living in Jacksonville, Florida (don't worry-you won't find me in the news under headline "Florida woman").
I graduated from the University of North Florida with a degree in Graphic Design + Digital Media, minor in Mass Communications, in December of 2019. It's been an interesting time for design (and everything, really) since then, but before, I gained experience in art direction, in-house designing, agency designing and freelance work. 
Whilst I'm away from my MacBook, you can find me cooking something out of Bon Appétit magazine, practicing my less-than-amateur sommelier skills, reading something (give me all your art history books), or standing at a tiny concert in a tiny bar.